Bright 5
Bright 5 was founded about a year ago. This unique collaboration between growers, companies, education and government represents five sectors with a strong base in the Southeast Netherlands: blueberries, strawberries, asparagus, mushrooms and arboriculture.
Bright 5 is a project in which five sectors initiate, implement and share cultivation-related innovation for five years by the entrepreneurs themselves. Centrally located in the region, from Brightlands Campus Greenport Venlo, Bright 5 brings together more than 180 entrepreneurs and creates crossovers within the five sectors in the field of research and innovations in green crop protection, vital soil, big data, vital plant, residual flows and cultivation-related ingredients. The unique collaboration between growers, companies, education and government takes research & development to a higher level, strengthens the position of the five sectors and brings innovation back to the region.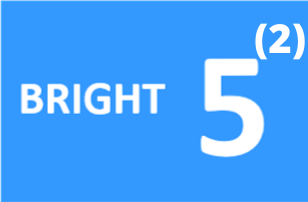 Study Club Mushrooms
Partly due to the disappearance of the product boards and the Mushroom Cultivation Test Station, the mushroom sector is in need of collective research.
Thus, March 4, 2020, the Study Club Champignons has been formalized. This is a study group of 5 enthusiastic mushroom growers from Limburg and Brabant (Dennis Cox - Cox Champignons, Robbert Jacobs - Jacobs Champignons, John Jacobs - Champignonkwekerij Jacobs, Pieter van den Boomen - Champignonkwekerij Gemert and Thijs Claassen - Claassen Champignons), which serve as a sounding board to carry out practical, applied research in the mushroom sector.
Participant Dennis Cox of Cox Champignons explains: "Innovation is a precondition for a company to maintain its value."
Studies
The following 4 studies will be started in 2020:
- Alternative to formalin (vital soil)
- Biological control of mushroom fly and mosquito (green crop protection)
- Biological control moles (vital plant)
- Re-use champost (value residual flows)
Field trips
In addition, 4 excursions are organized at different companies on the Brightlands Campus Greenport Venlo. Through these excursions, the study group is inspired and included in the objectives of the campus in the field of healthy food, future farming and bio-circular economy.