Canned Mushroom Capital of the world – Canned Food capital of China – Chinese Mushroom Capital – Zhangzhou, Fujian, China
November 16-19, 2019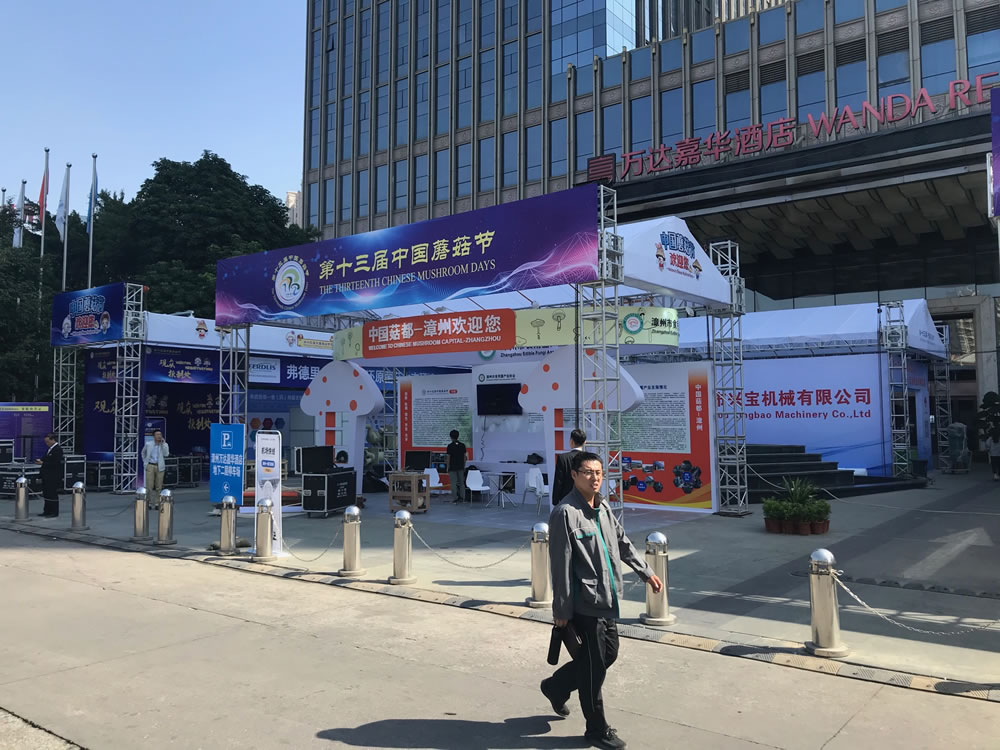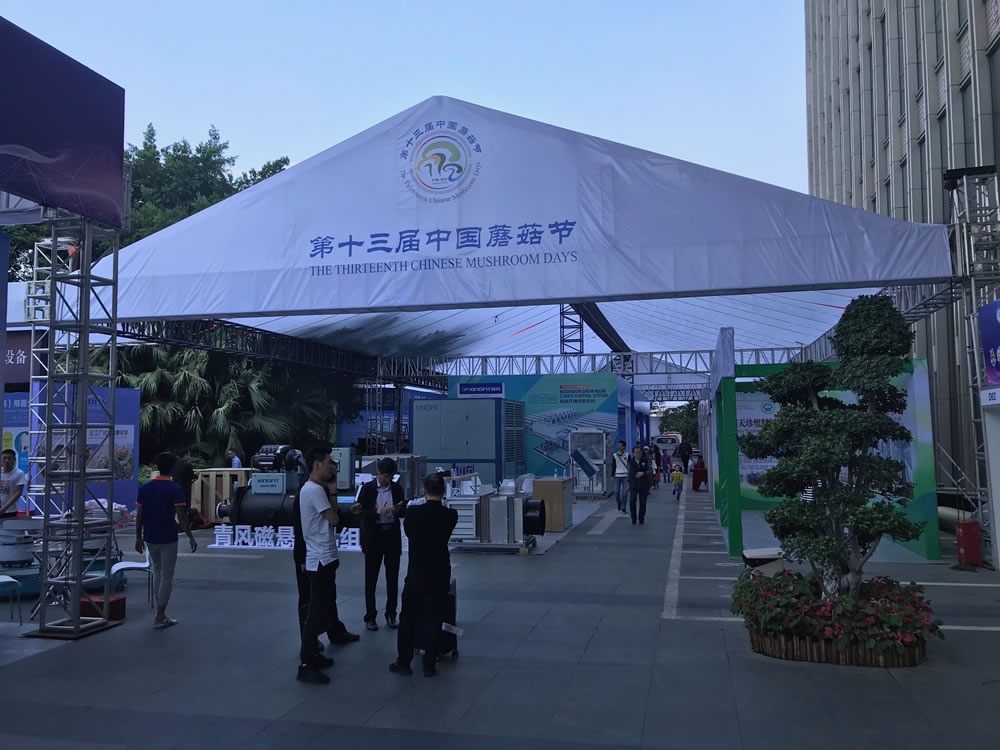 The 13th Chinese Mushroom Days were held in the Wanda Realm hotel en was kicked-off on November the 15th and 16th by a Workshop organized by Lambert Spawn. Senior specialists of button mushroom cultivation in Europe and United States gave a presentation.
Jeroen van Lier – Total Mushroom Service; Presentation on compositing, micro organism, watering schedule, casing soil, mycelium, temperature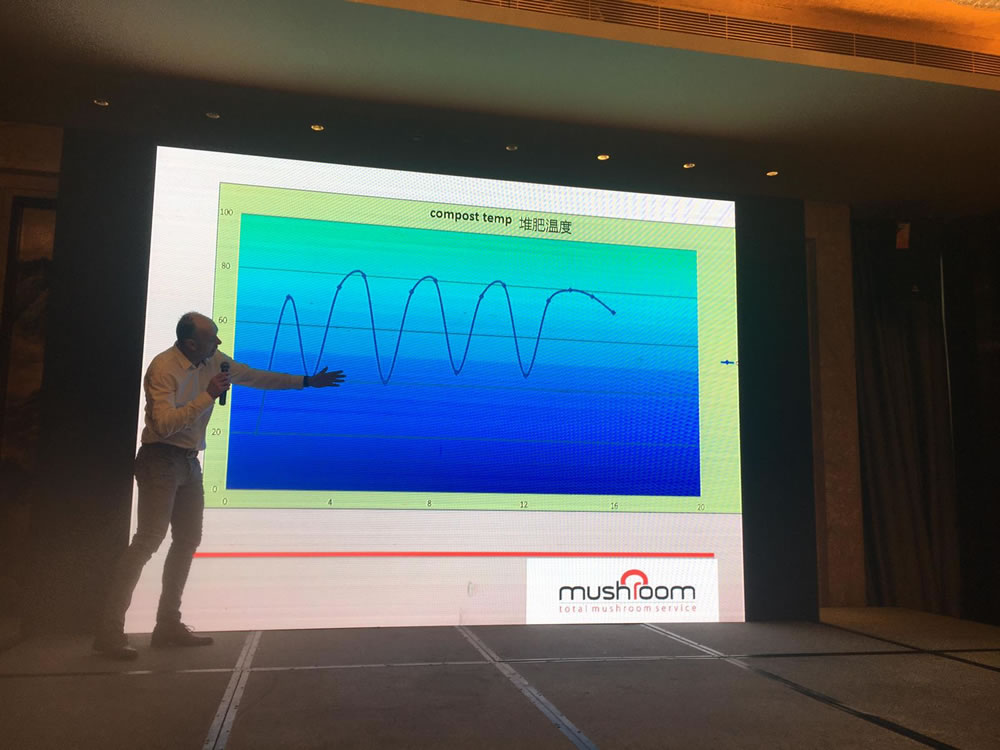 Eric Vernooij – ChampFood; Presentation on Phase 2 and 3 process and basic's on tunnels maintenance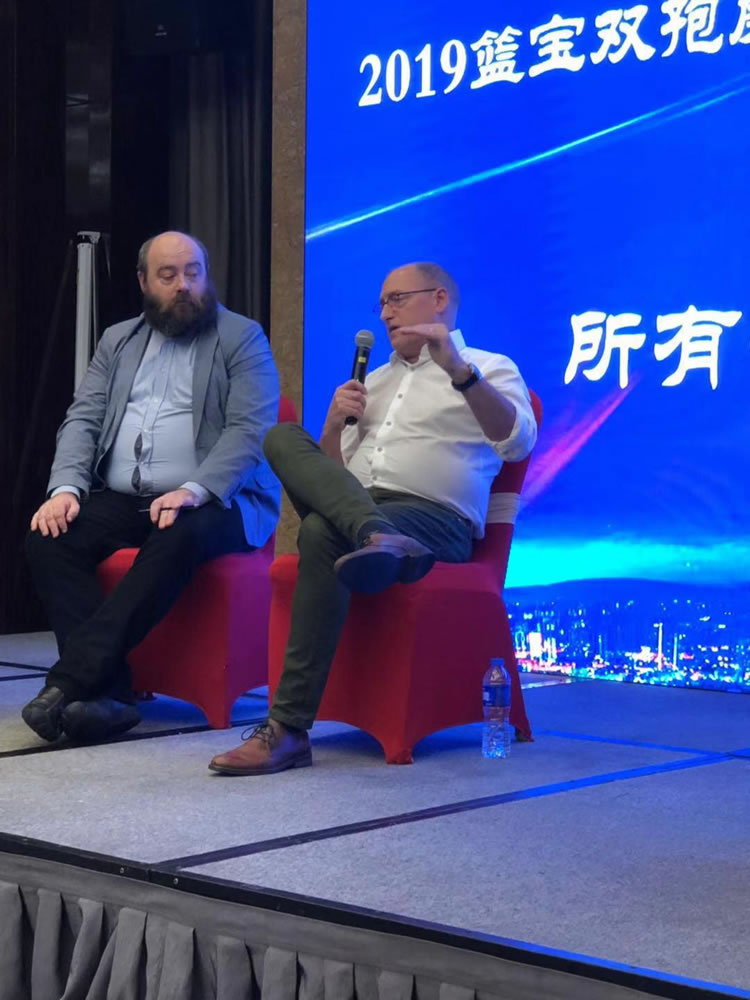 Brigitte Hendrix – Harvesting Consultant; Presentation on picking and quality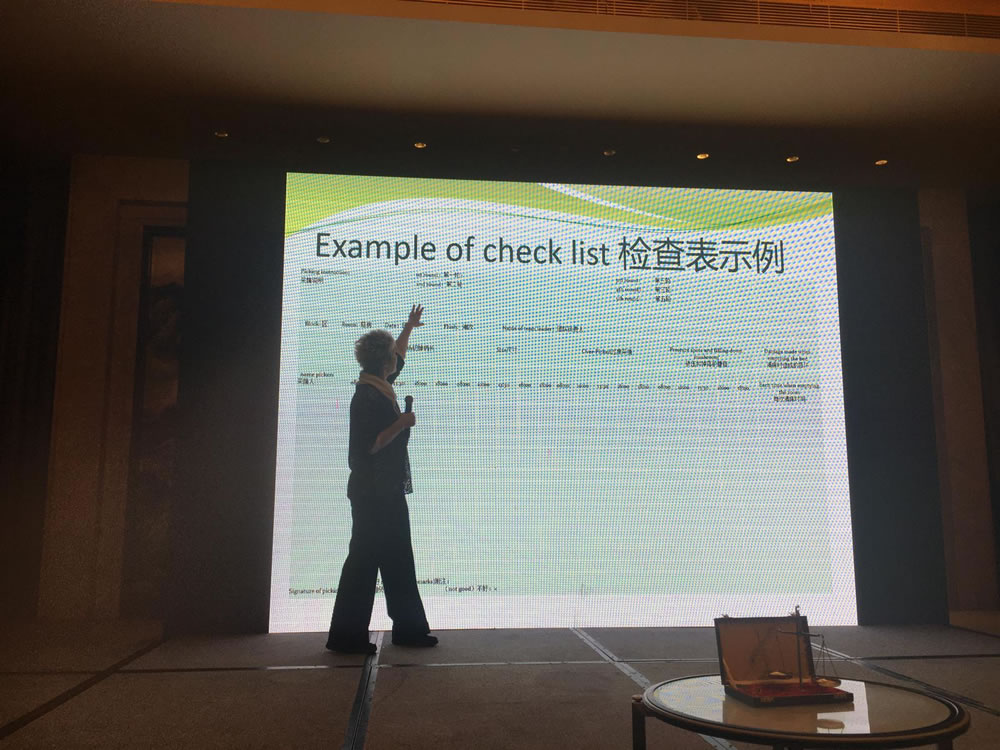 Jan Gielen – Specialist Climate and Energy Delphy Mushrooms; Presentation on evaporation, quality, air distribution, Mollie diagram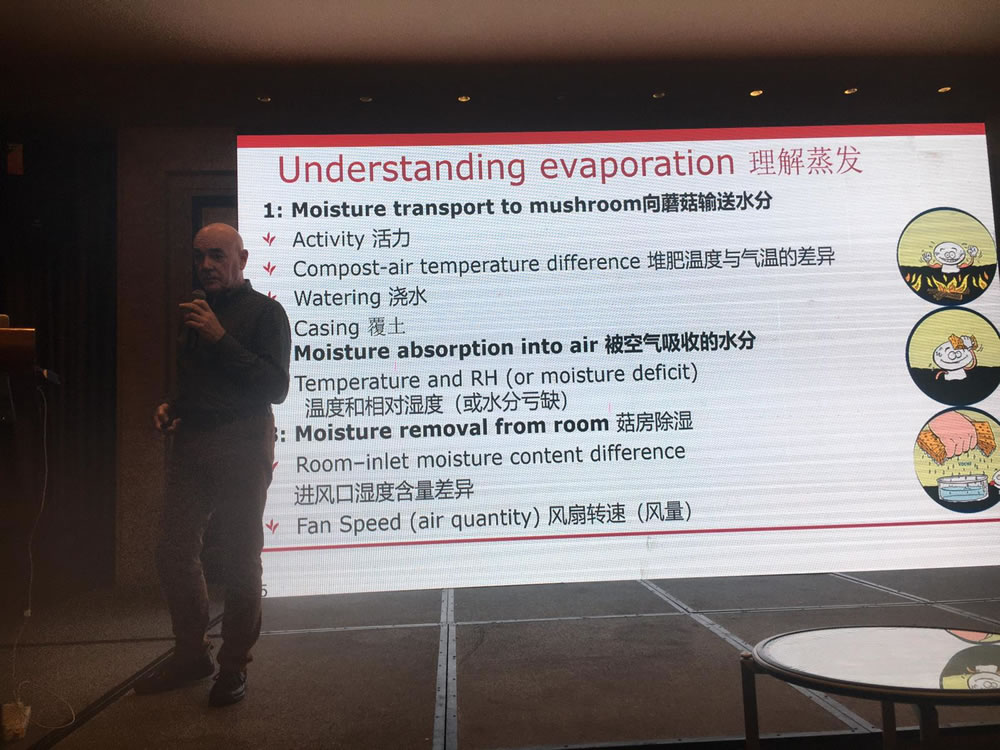 John Collier – Presentation Coldchain and Mushroom quality, Vitamin D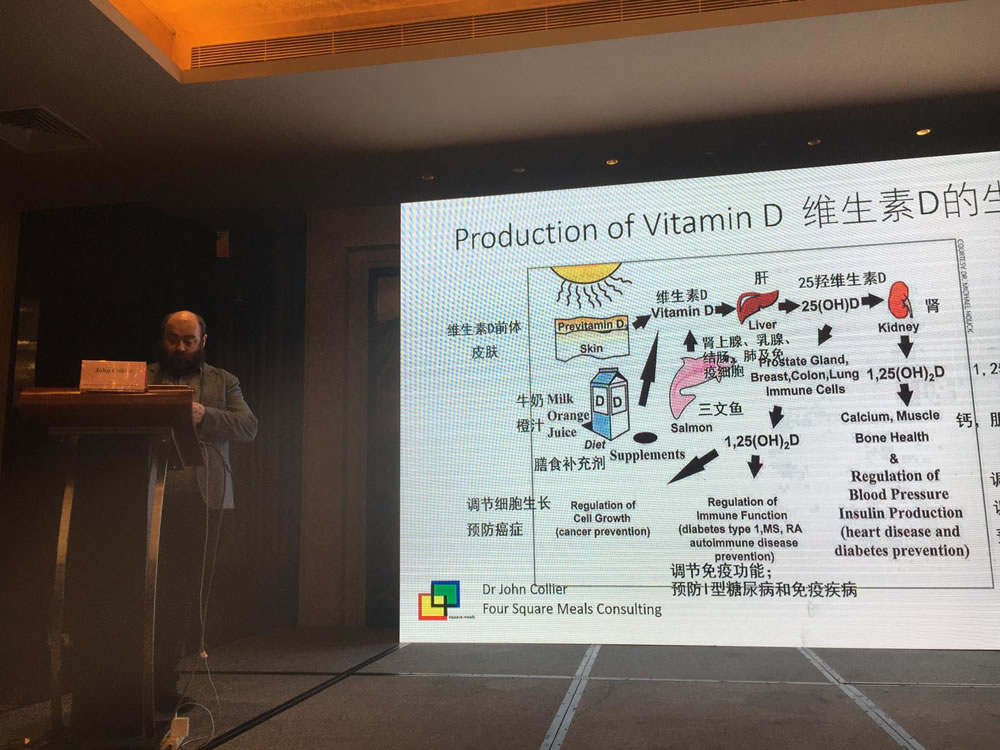 Christine Smith – Lambert Spawn; Presentation on strategies for disease and pest management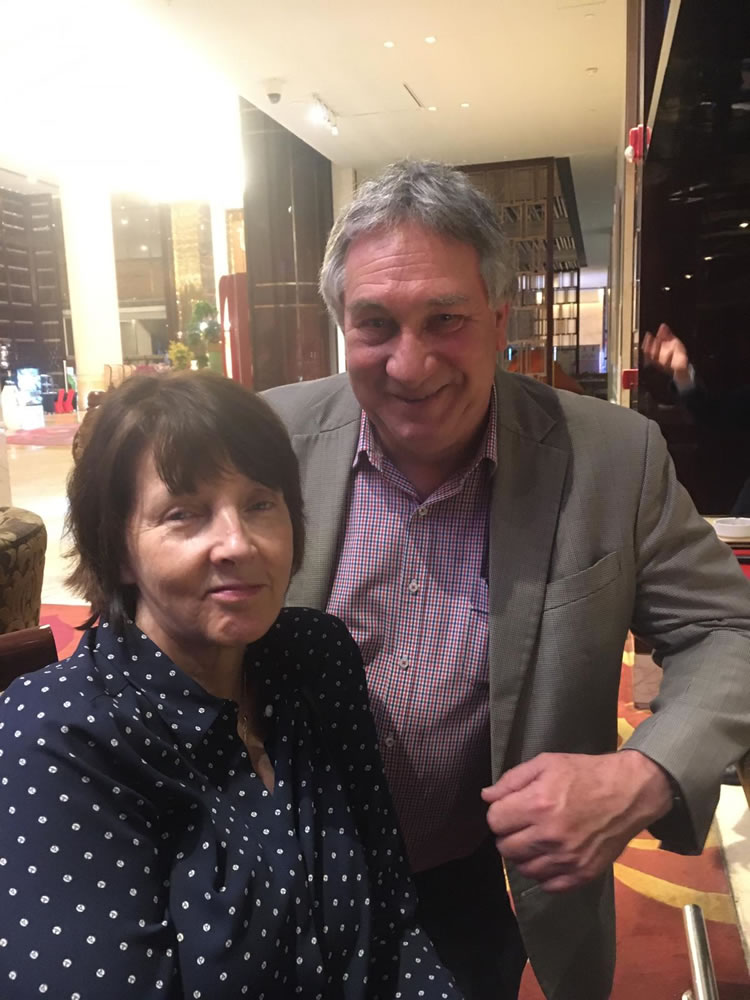 (also on picture Greg Seymour ISMS)

Stephen Allen – Downshire Marketing; Presentation on Implementing Successful Agaricus Marketing Strategies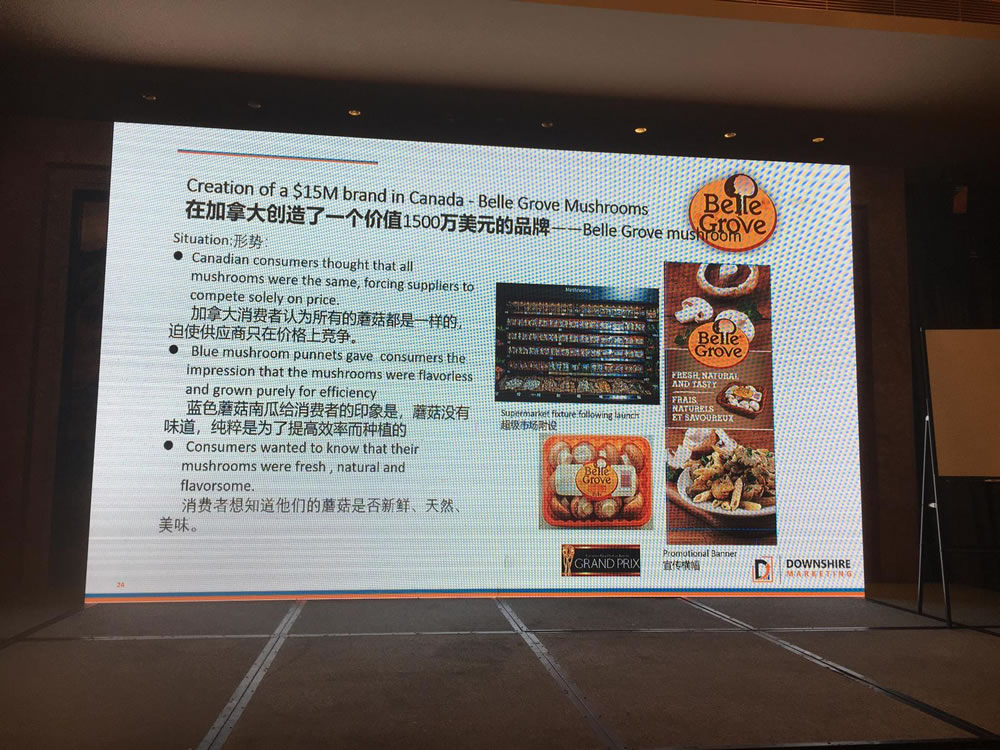 On November the 17th. The opening ceremony of the 13th. Chinese Mushroom Days took place hosted by Zhangzhou People's Government. During the 17th and the 19th an interesting programme was built by the organisation with a lot of keynote speeches, forums and workshops.
Some keynotes highlighted
- Digital technology promotes high quality development of edible Mushroom Industry; Mr. Zhao Chunjiang
- The challenges and opportunities of modern mushroom farms in the areas of energy. Labour, maintenance and management; Jack Lemmen

Forums
- Indian Mushroom Scenario / story and future innovations; Dr. Sangam Kurade, Manager of India Zuari Foods & Farms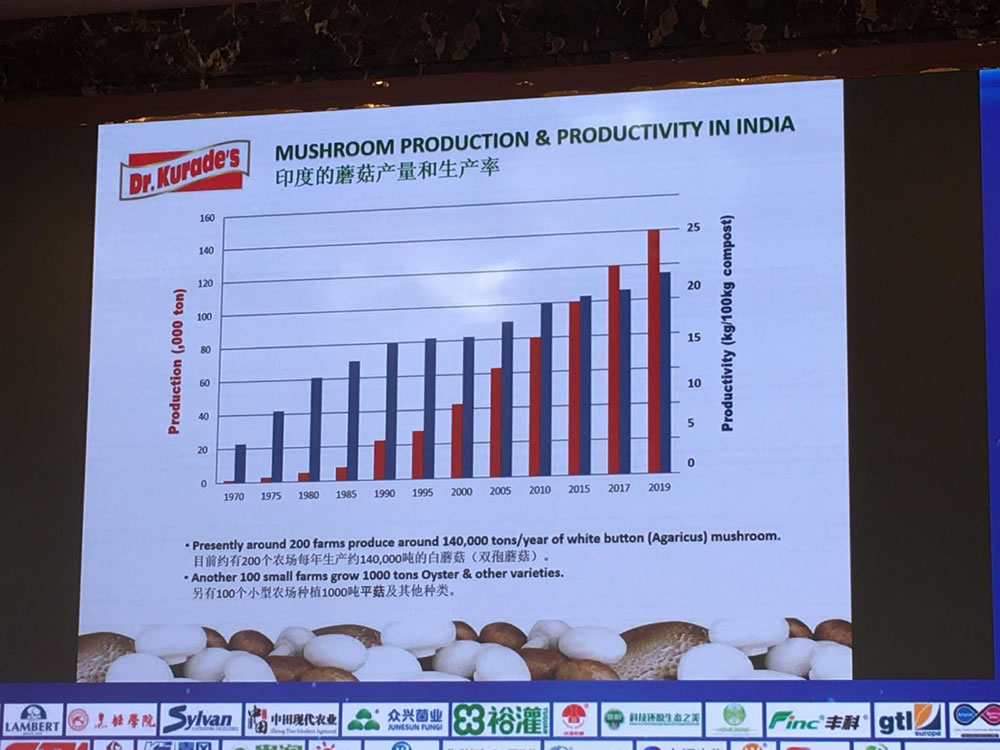 - Polish Mushroom Industry / World leader in fresh Agaricus Export; Mr. Maciej Spychal, Secretary General of the Polish Edible Mushroom Association, Board member of WPZ Compost Farm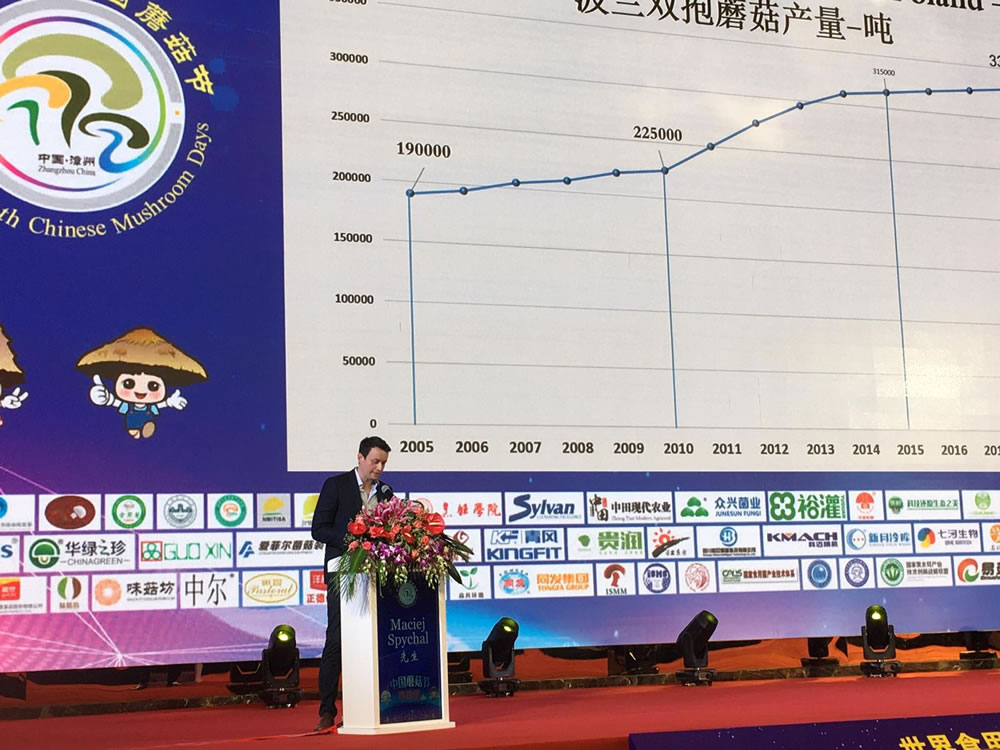 Open Discussion
- How to open up the production end and consumer end of mushrooms & how to make mushroom products far-reaching; Mr. Liu Ziqiang
A lot of visitors from all over the world visited these Mushroom Days, the Organization organized it very professionally and got a lot of support from sponsors and partners.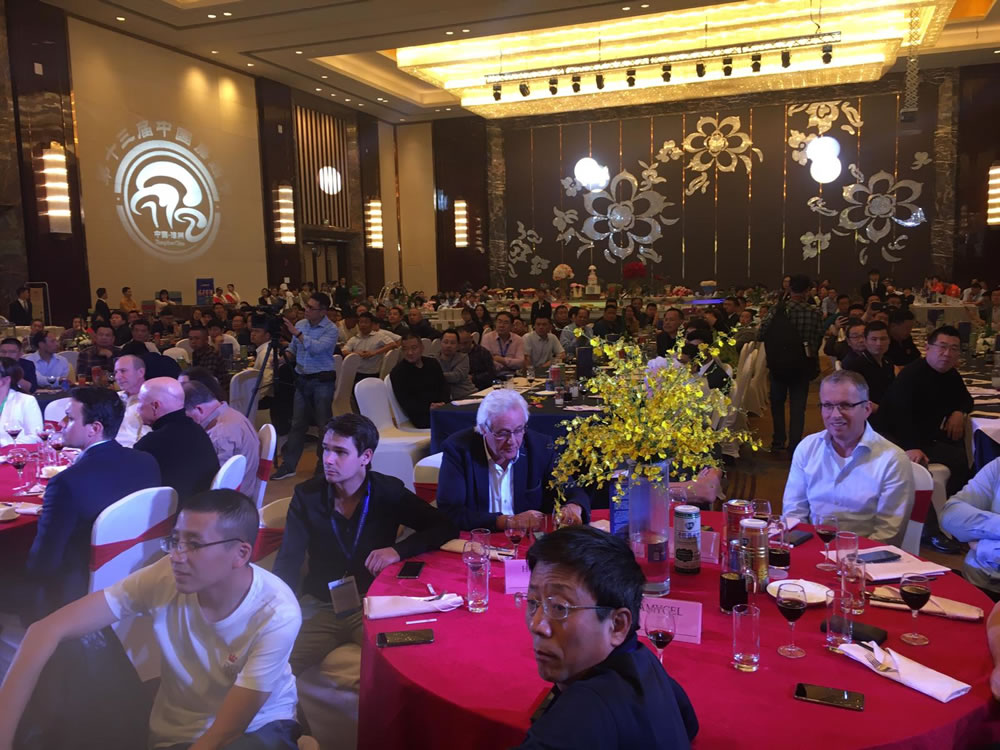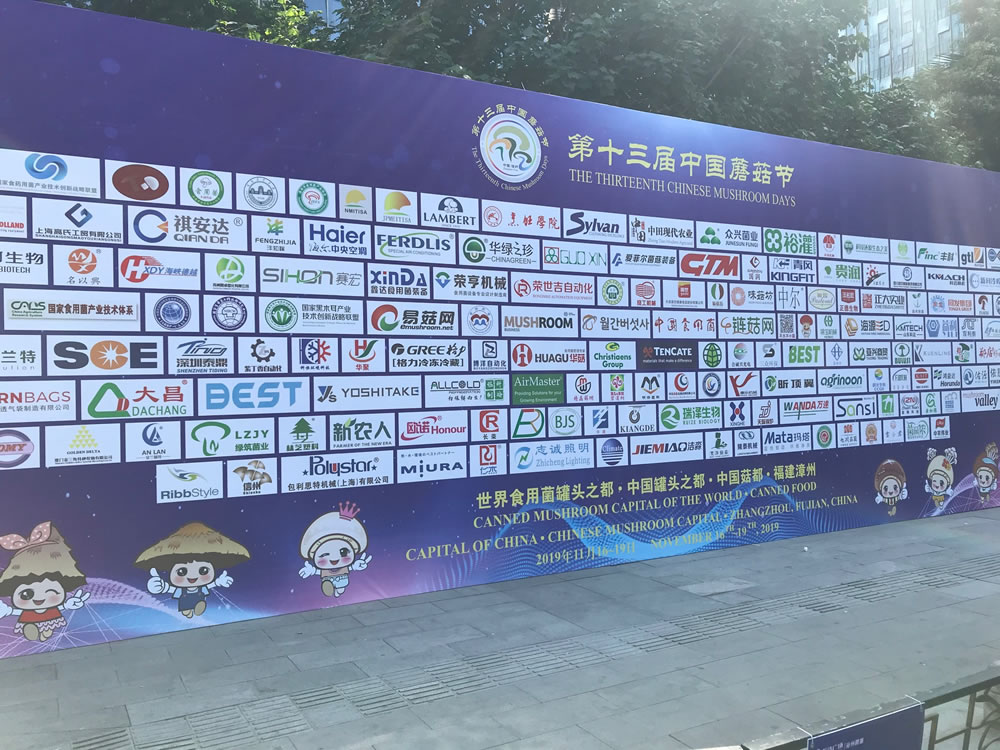 Some of our advertisers of our platform Mushroom Matter were present with a stand too:
DMP – Ron Hegger
Hoving Holland – Johan Hoving and Dave Hoving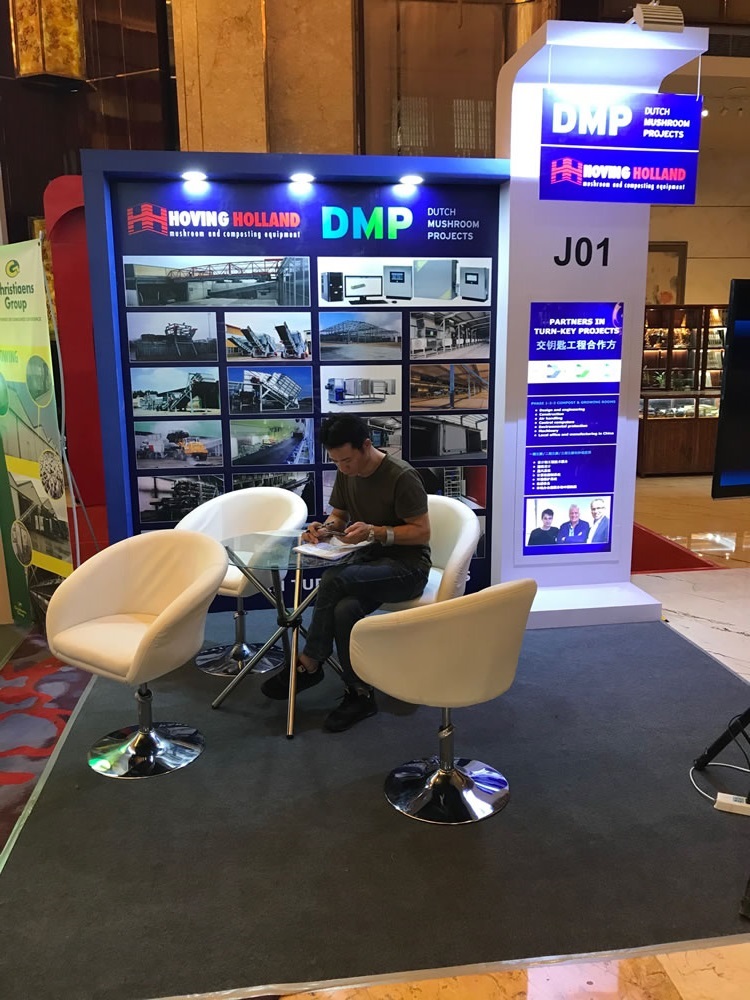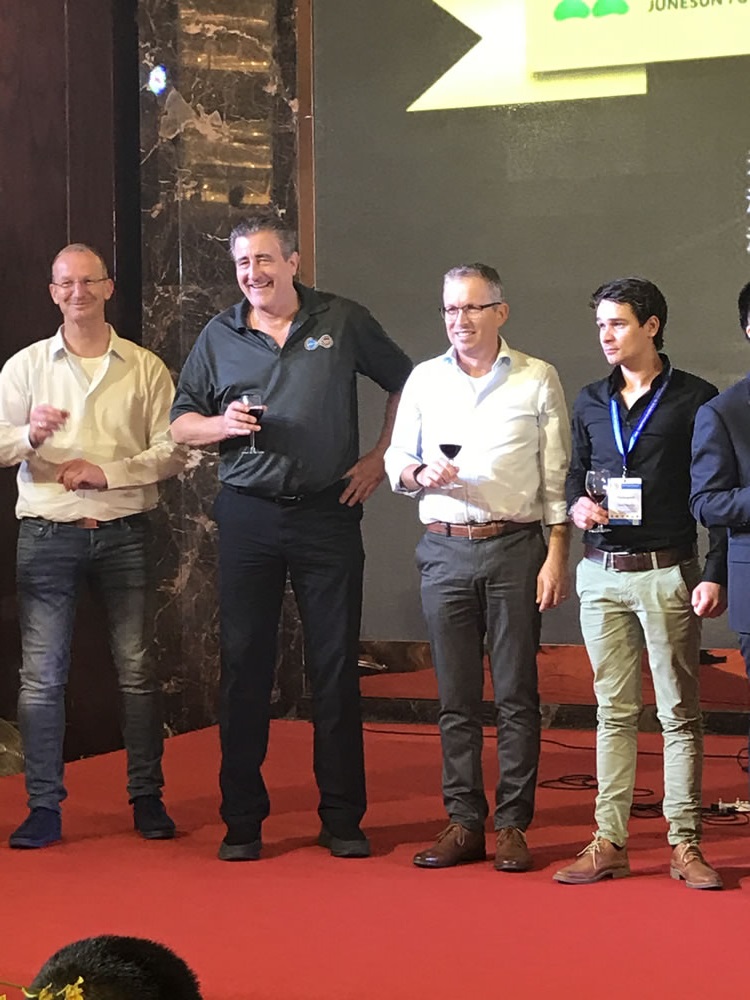 Ten Cate – Maarten Bos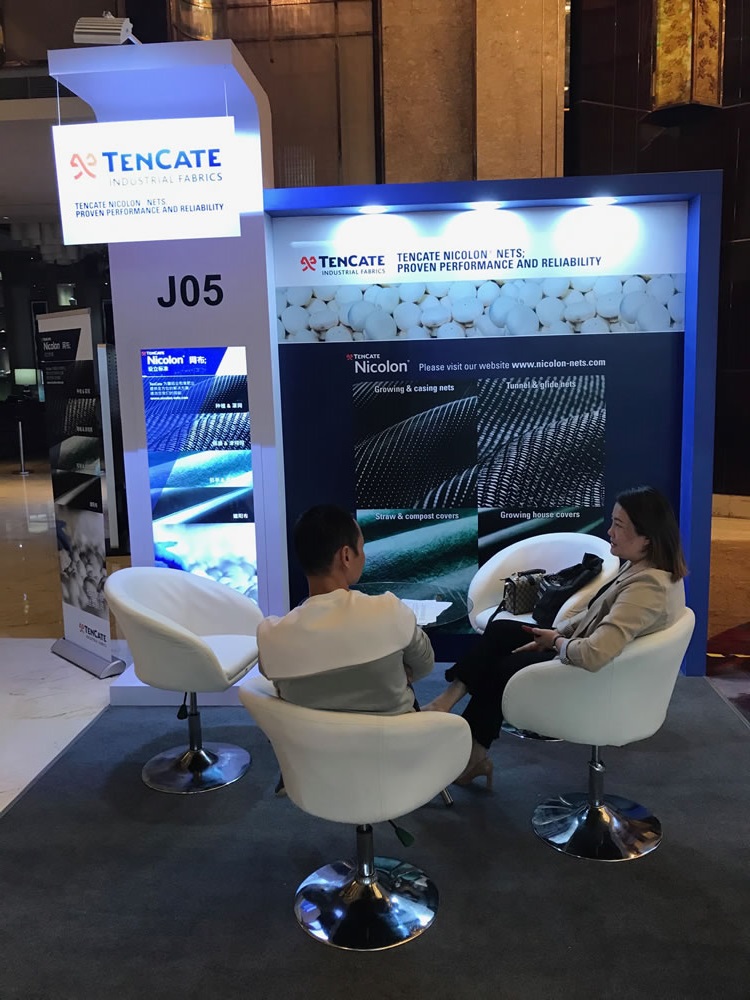 Impression of other stands
Christiaens Group – GTL Europe – Sylvan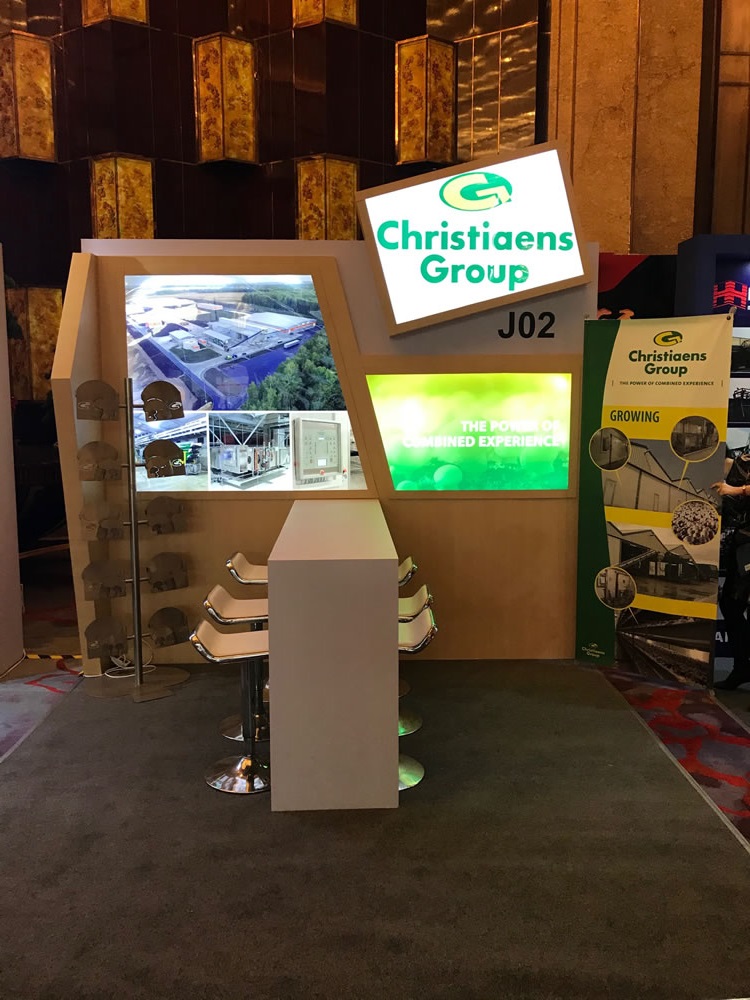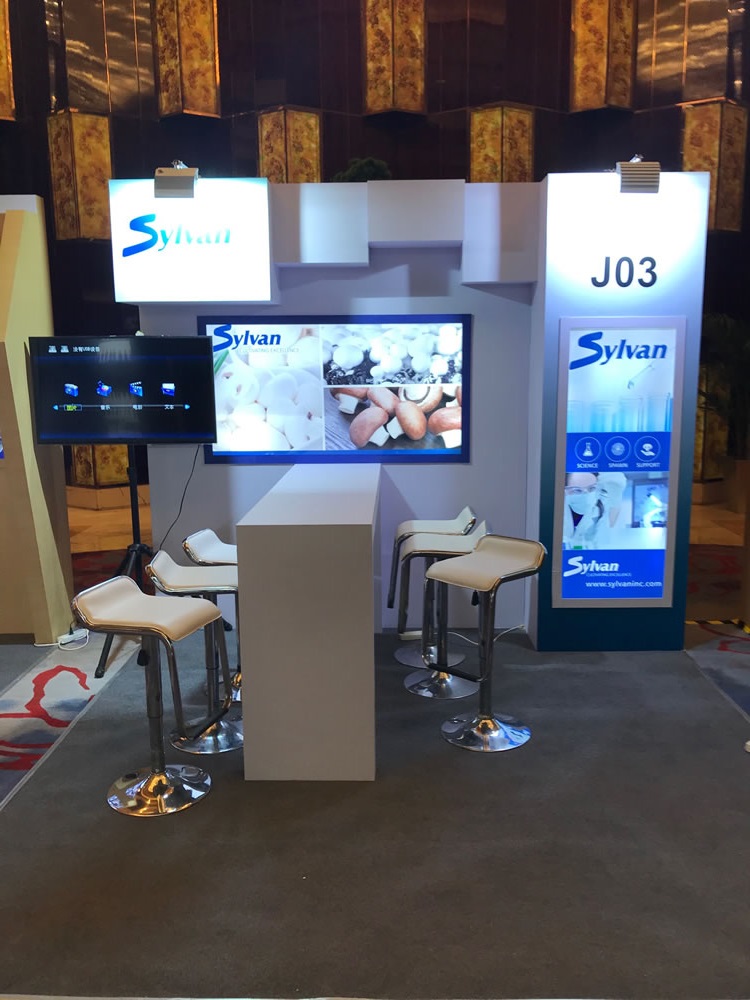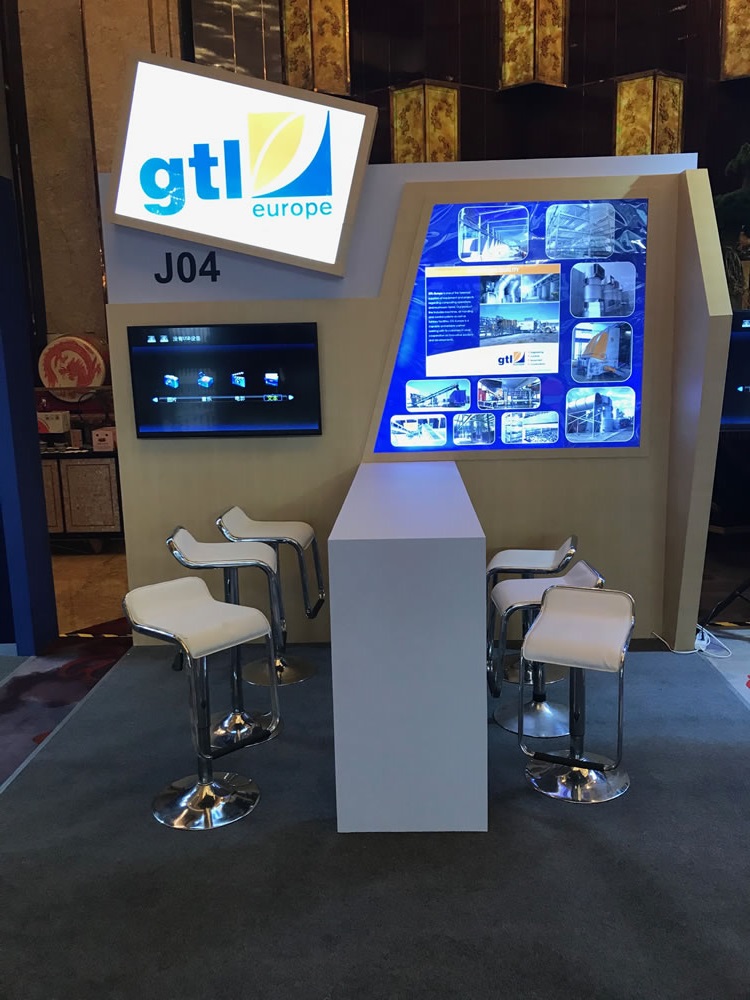 The visitors were also presented with the chance to visit one of the largest mushroom farms in China (project by Christiaens Group)